The Saskatoon Mothers' Centre is an Indigenous lead charitable and non-profit organization located in Saskatoon Saskatchewan. We are connected to an international network of 750 other Mothers' Centres worldwide, and we are only one of two centres in all of Canada!
We are guided by the principles that embrace diversity, beginning with women's strength, and support a child-friendly multi-generational approach. Our organization seeks to relieve poverty and the consequences of poverty by providing accessible resources and training to mothers in the core communities of Saskatoon. Women who participate in the Centre's programs share in conversation, discussion, food, learning, crafts, and cultural activities.
The motto of the Saskatoon Mothers' Centre is:

Our Current Board
The Saskatoon Mothers' Centre is guided by an all-female board of directors.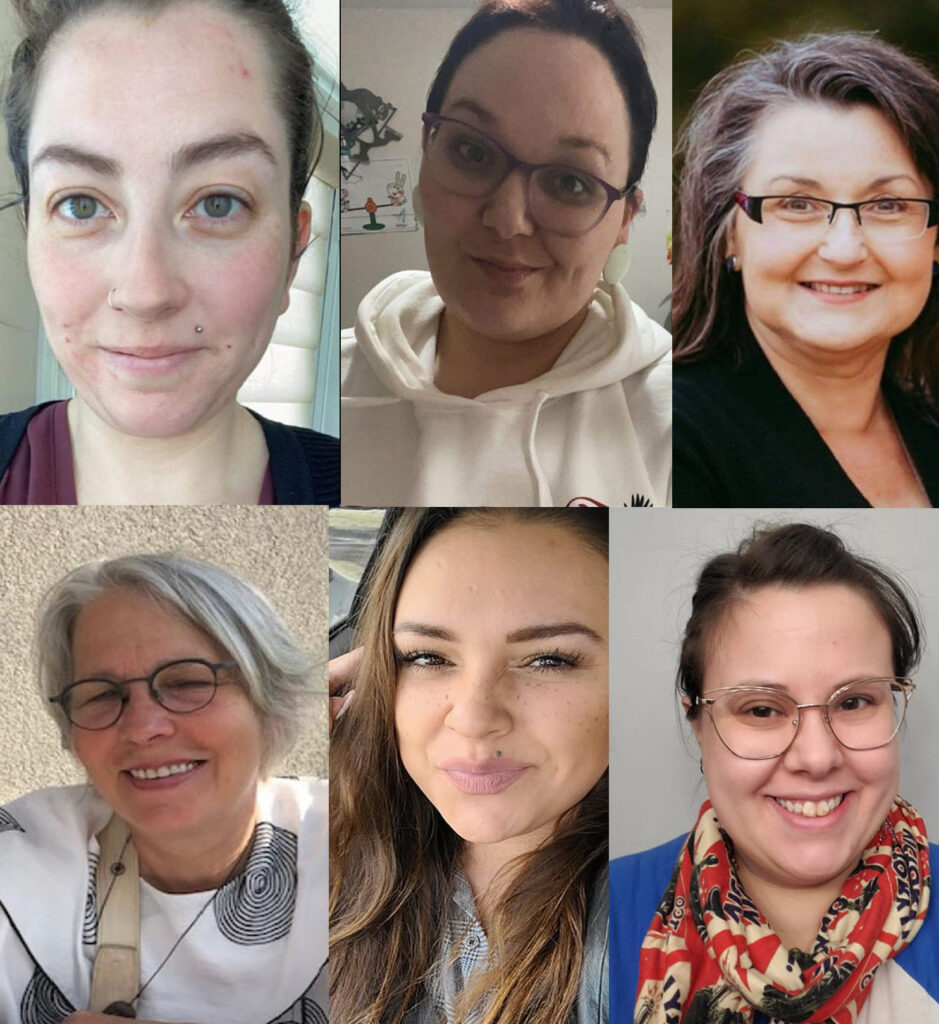 Lindsay Jarrett, Codie Caron, Tammy Wilson, Elizabeth Babyn, Sarah Smokeyday, and Jasmyn Marshall